Bio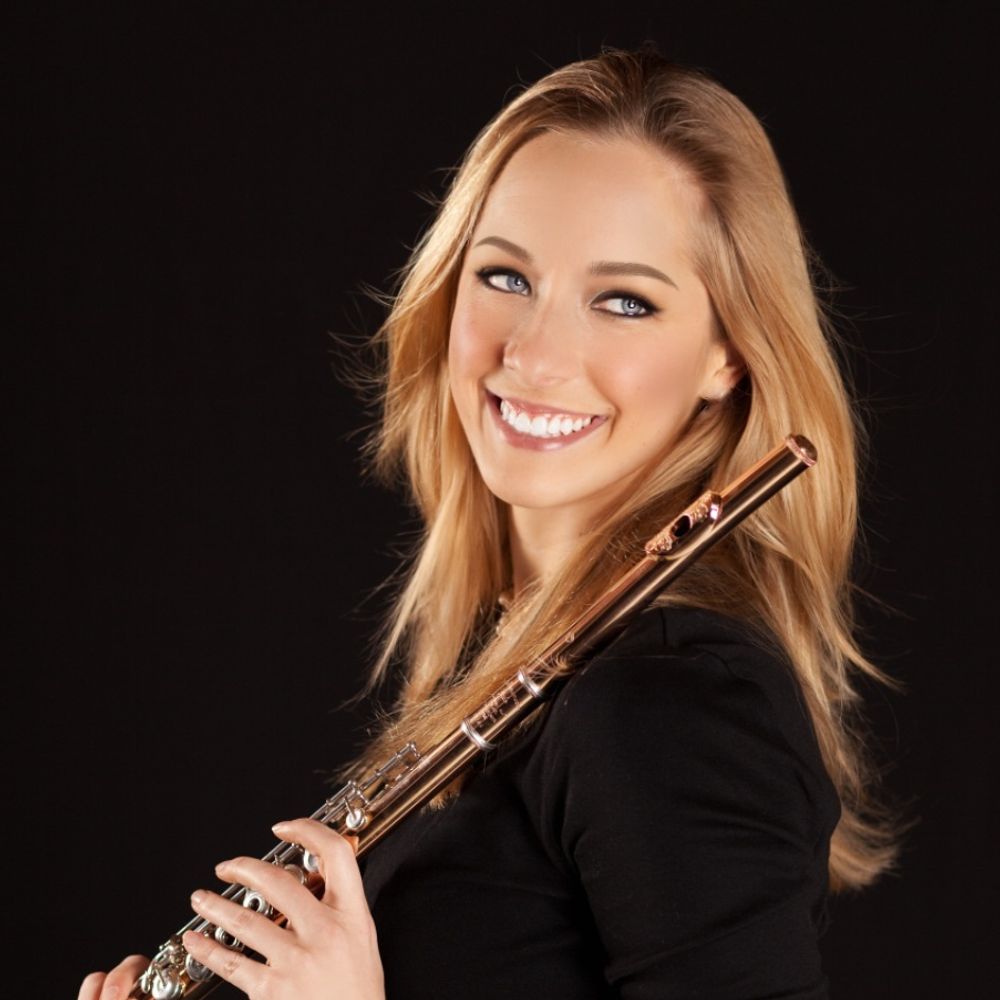 Flutist | Symphony Entrepreneur | Recording Artist
Lauren Moldenhauer, a captivating flutist and co-founder of Symphony847, distinguishes herself through her virtuosic performances and innovative contributions. As the Digital Marketing Manager for Symphony847, Lauren adds a dynamic flair to her multifaceted role within this esteemed ensemble. Additionally, she has held the significant position of Principal Flutist with the Lake County Symphony Orchestra since 2017, showcasing her artistry in the orchestral realm.
In the realm of film, Lauren's evocative playing led her to Capitol Records in Los Angeles, where she recorded as Solo Flutist on numerous films, collaborating with rising film composer Sean Schafer Hennessy. Hennessy praised her playing, stating, "Anyone who hears Lauren Moldenhauer's performance will encounter a new level of emotion in flute playing."
Raised across the United States and in Singapore, Lauren's global experiences and diverse influences have enriched her artistry, contributing to her dynamic and expressive flute performances. Her musical journey began to flourish in her teens, marked by her first music competition in Taipei, Taiwan at the age of 14.
Lauren's educational background includes a Bachelor's degree in Flute Performance from Northwestern University and a Master's degree from the Catholic University of America. She has studied with distinguished instructors such as GOH Tiong Eng (Singapore Symphony Orchestra), Stephanie Jutt (Madison Symphony Orchestra), and the renowned Walfrid Kujala (Chicago Symphony Orchestra).
A member of the critically acclaimed Amethyst Winds woodwind quintet, Lauren continues to expand her artistic horizons. The quintet made its debut at St. Mark's Episcopal Church in Evanston, IL, in October 2023, earning rave reviews.
Lauren Moldenhauer's enduring commitment to pushing the boundaries of classical music, coupled with her expressive playing, positions her as a seasoned and respected figure in the vibrant landscape of professional flute performance, particularly within the Chicago musical community.